Product Description


gable roof container house is designed from Dingrong detachable container home.the a frame makes it better for heavy rain and snow area.
Container Engineering ReportTechnical conditions
1.1 General Technical Condition
1)The structure can prevent the 8 magnitude earthquake.
2)The design of seismic grouping is the first group, the site characteristic cycle is considered 0.45s, the construction site
category is considered by Class III, and the damping ratio of steel structure is 0.05. The maximum αmax of the horizontal
earthquake influence coefficient is 0.04, which is calculated by 5 years.
3) Structural safety level is grade 2. The coefficient of importance is 1.0.
4) Conner fitting elevation plus or minus zero.

1.2 Materials
Normally,steel beams, steel columns, purlin are all used Q235B cold bending galvanized light steel.
strength of steel:f=215N/m2

1.3 Loading Combination
1.Calculation of floor Loading
(1)Bottom Flooring
Structure Weight 0.4 kN/m2
Dead Load Value 0.4 kN/m2
Live Load Value 3.0 kN/m2
(2)Roof board
Structure Weight 0.3 kN/m2
Dead Load Value 0.3 kN/m2
Live Load Value 0.5 kN/m2

2.Calculation of Wind loading
According to the 15 Design durable years, the basic wind pressure of wind loading is W0=0.3KN/m2


ADVANTAGE OF OUR CONTAINER HOUSE
1.CONTAINER CORNER
the container corner is welded by steel plate,so there are many welding points,although most of the supplier will do powder
coating,the powder coating can not cover every welding points,half a year later,the corner will get rusted

our company does electroplating for the corner fistly,then do powder coating,this way makes it anti rust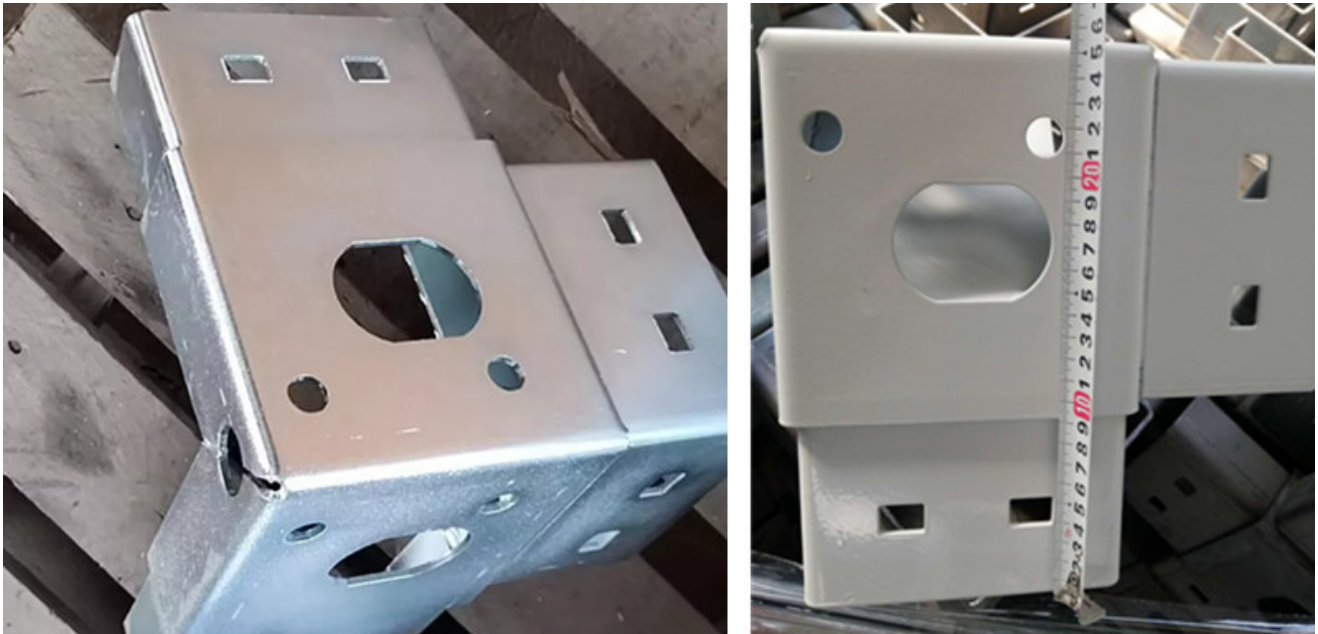 2.WINDOW AND DOORS
we are using higher quality windows and doors,there are very cheap windows and doors in the market.we will not use these,because
they are very fragile
3.most of the supplier are using common type MGO board,it is not very strong and not good for waterproof.our MGO board is with
cement inside,it is new type subfloor material,strong and good for waterproof.

4.we are using higher quality sandwich panel,outer skin 0.4mm thickness,and some suppliers will use sandwich panel with double
skin 0.3mm(although some supplier said their sandwich panel uses 0.3mm steel sheet,the exact thickness of the steel sheet is just
0.25mm,it is very thin,and can be easily damaged by a thief)

5.our column is made by bending machine which make the holes exact,and easy to install.now most of the supplier are making the
column by cold forming machine,sometimes the holes are not exact,and hard to install

6.our bottom secondary beam is 14pcs(the space between two beams is around 380mm,the floor will not shake greatly),and most of the
suppliers will use 9pcs(the space between two beams is around 570mm,the floor will shake greatly)

7.our frame without powder coating is 2.3mm,some supplier's thickness is just 1.8mm,so they need to add support beam in the
middle,the beam is thin,if without the support beam,the house will collpapse.
we have many models and designs of container house as follows.but it is not full,if you want the full catalogue,please contact us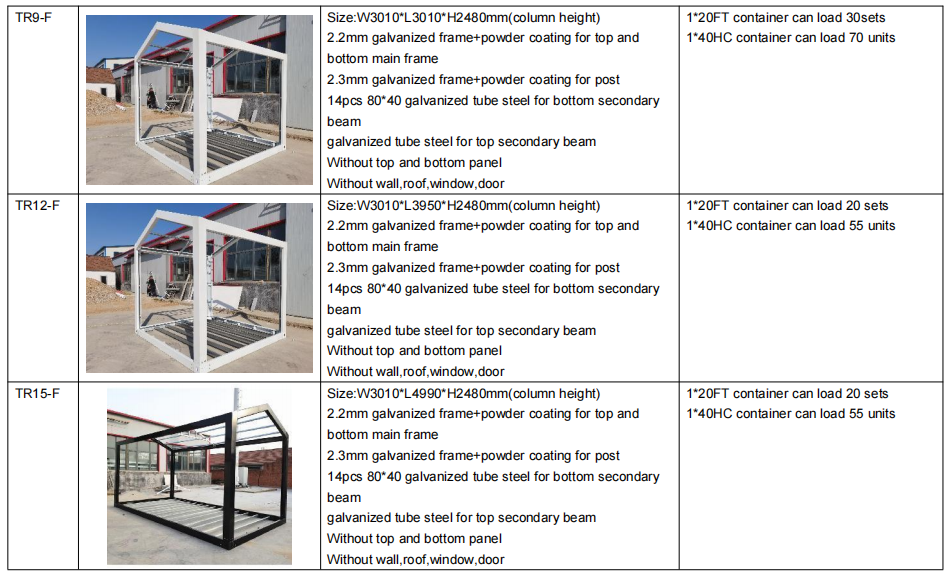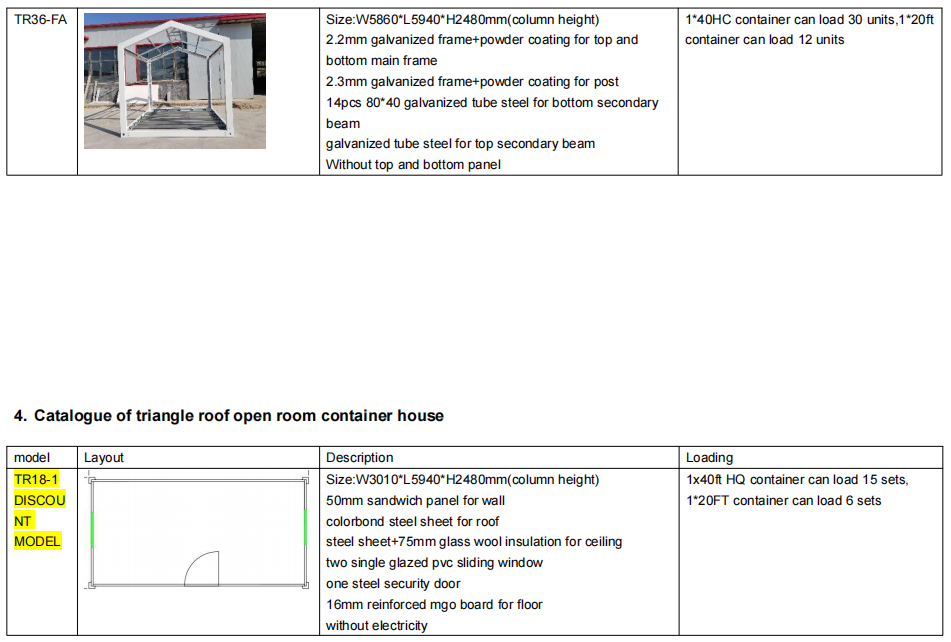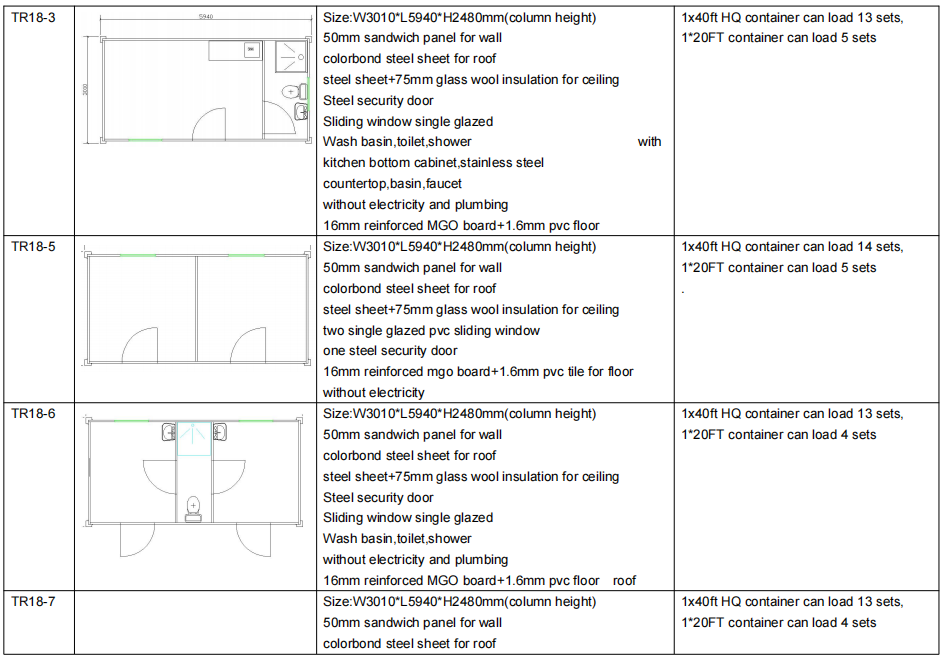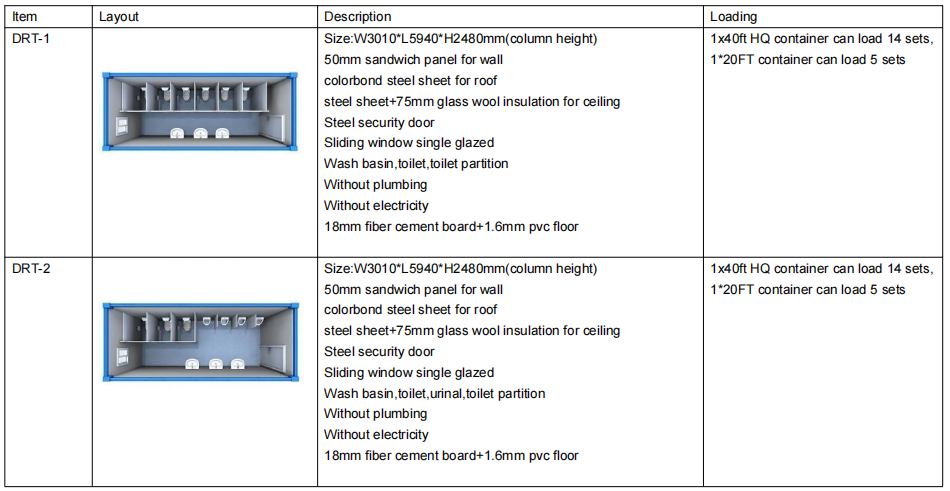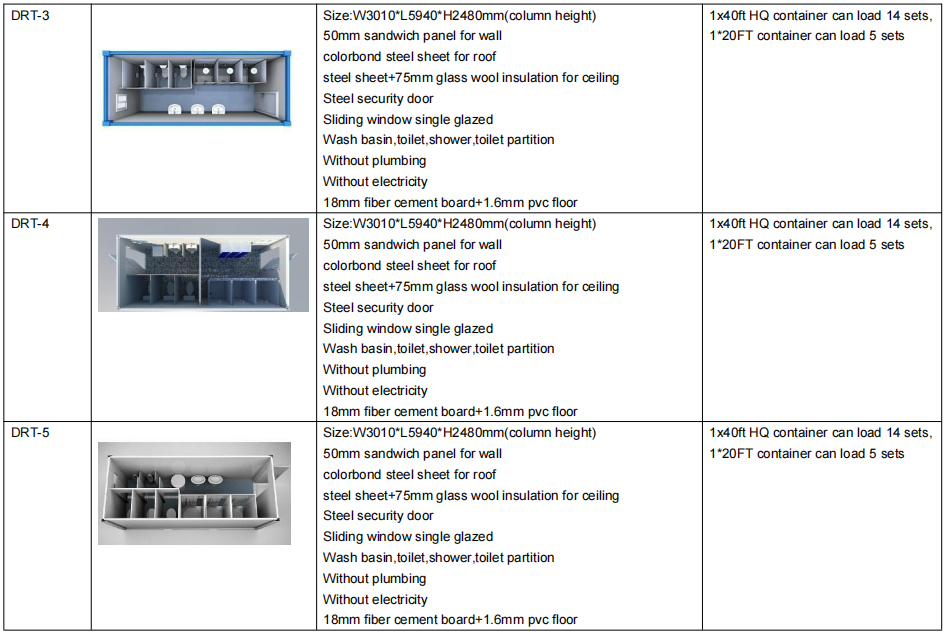 Packing & Delivery
package for full container(FCL) order.
we will weld steel pallet,and load all materials on top of the pallet,then wrap plastic film.easy to load and unload,it is also a good way to protect the materials.our this kind package will increase around USD 70 cost per
house.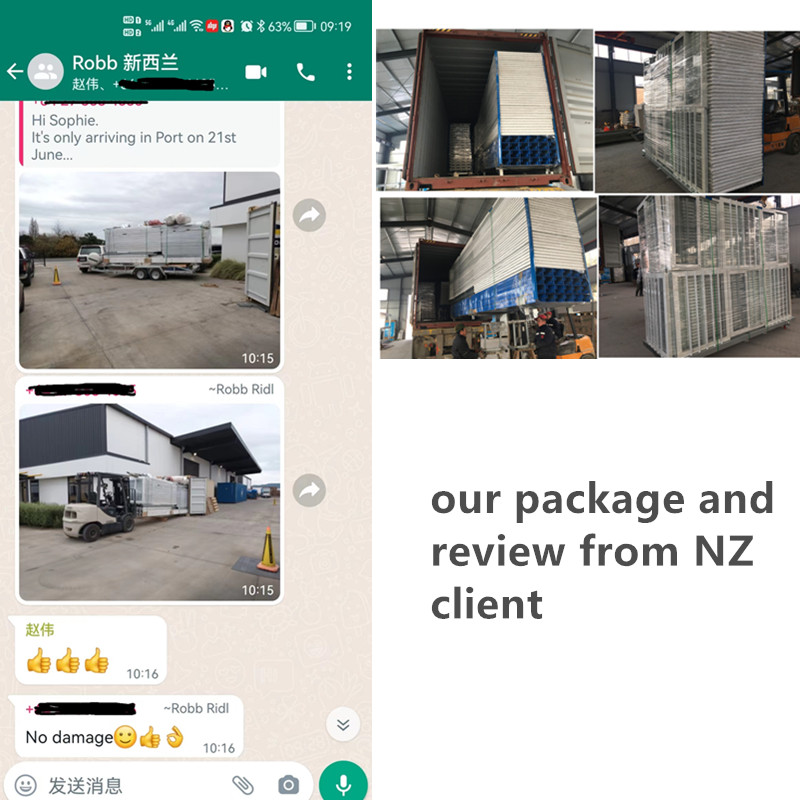 other suppliers usually load the materials pieces by pieces in container,to unload 1*40HC container,4 workers usually take one
day.and the materials are easy to be damaged.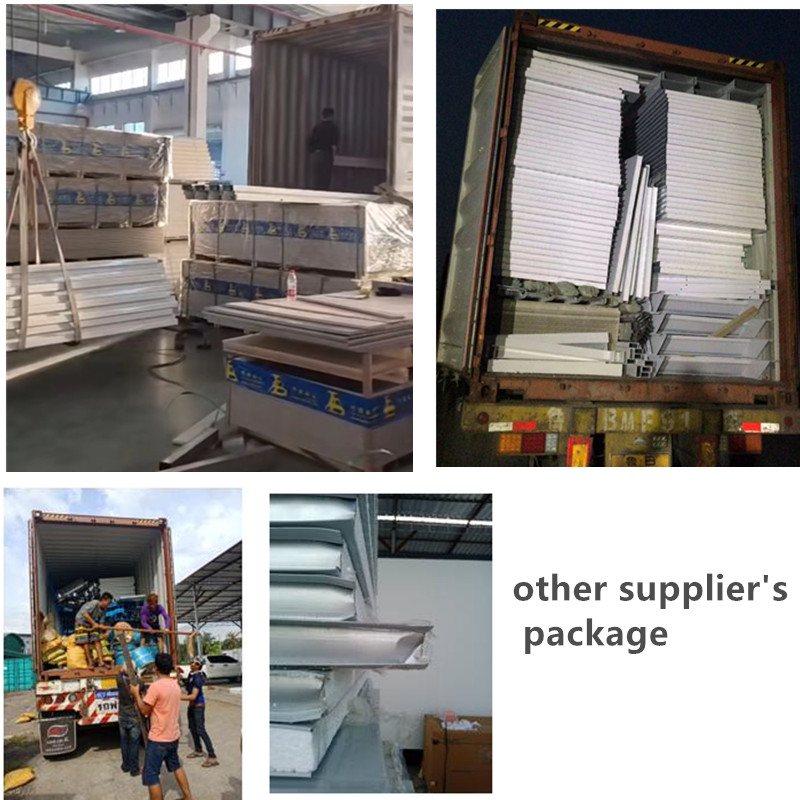 Company Profile

LAIZHOU DINGRONG STEEL STRUCTURE CO.,LTD.
Laizhou Dingrong Steel Structure Co., Ltd. is located in Laizhou city, Shandong province, China, which is specialized in
developing and manufacturing all sorts of modular shipping container homes since established. It has cultivated a group of
high-quality professional technicians and an on-site installation team, providing all-dimensional services for global customers
with an enterprising and pragmatic attitude. From the container house project conception, design, manufacture, construction to
installation, we will do the best of our ability to provide the most scientific, reasonable, and effective modern container house
solution for our customers.

We have the most advanced manufacturing facilities of the container house, our self-developed products including flat pack
container house, collapsible container house, folding container house, expandable container house, pitched roof collapsible
container house, etc. DINGRONG is committed to providing first-class quality and efficient pre-sale and after-sale services, which
has taken good reputations from our customers around the world, such as Australia, New Zealand, USA, Canada, Chile, UK, Thailand,
South Sudan, South Africa, Germany, United Arab Emirates, Saudi Arabia, Iraq, Maldives, Vietnam, Philippines, Malaysia and Peru,
Papua New Guinea, etc. Our container houses are 100% for export, so we are with a rich experience for the regulations of container
house solutions in different countries.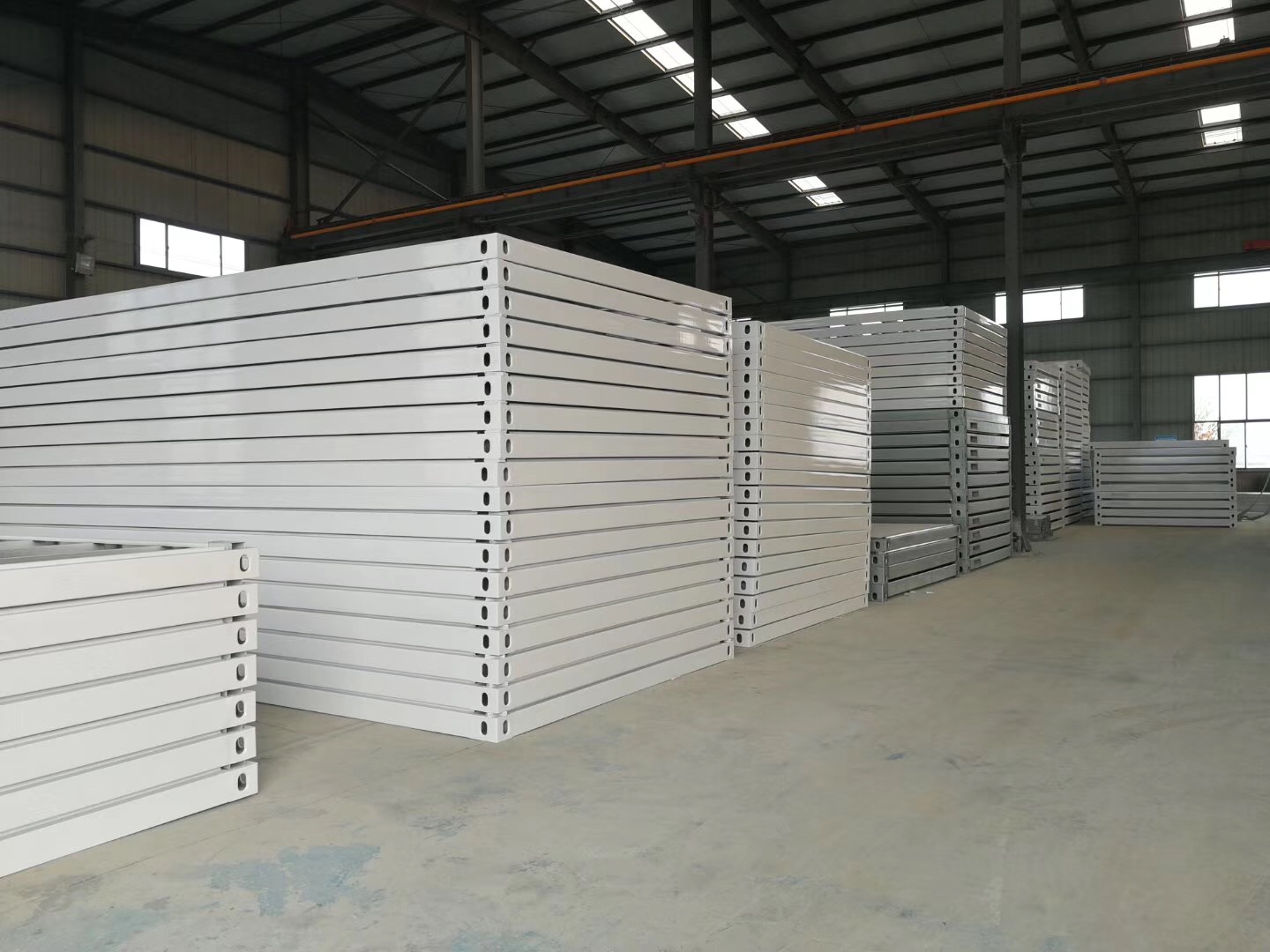 PROJECT CASES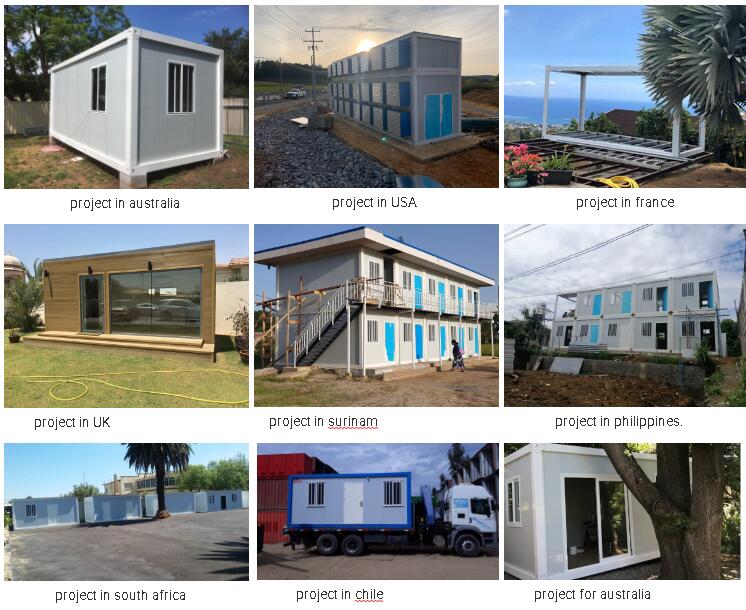 CUSTOMER PHOTOS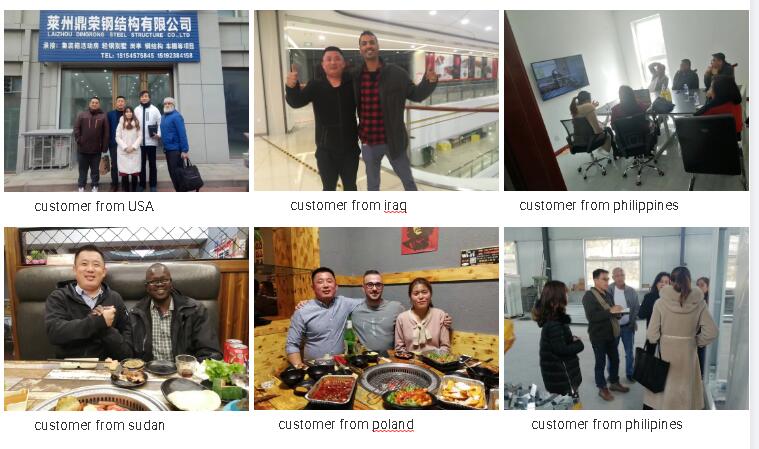 FAQ
1. who are we?
We are based in Shandong, China, start from 2017,sell to Oceania(27.00%),Western Europe(11.00%),Southeast Asia(10.00%),North America(8.00%),South America(8.00%),Central America(8.00%),Africa(8.00%),Southern Europe(6.00%),Eastern Asia(3.00%),Mid East(3.00%),Eastern Europe(2.00%),Domestic Market(2.00%),Northern Europe(1.00%). There are total about 11-50 people in our office.

2. how can we guarantee quality?
Always a pre-production sample before mass production;
Always final Inspection before shipment;

3.what can you buy from us?
flat pack container house/Collapsible Container House/Folding Container House/Expandable Container House/pitched roof collapsible container house

4. why should you buy from us not from other suppliers?
covering an production area of 130,000 square meter,with more than 110 senior engineer in head office. They use software: Auto CAD,PKPM, 3D3S, Tekla Structures(Xsteel)V12.0.etc.provide design,manufacture,installation one-stop service.

5. what services can we provide?
Accepted Delivery Terms: FOB,CFR,CIF,EXW;
Accepted Payment Currency:USD,EUR,JPY,CAD,AUD,HKD,GBP,CNY,CHF;
Accepted Payment Type: T/T,L/C,D/P D/A,MoneyGram,Credit Card,PayPal,Western Union,Cash,Escrow;
Language Spoken:English,Chinese